Has Your Loved One Been Injured in a Nursing Home?
Our elders deserve to be treated with respect and dignity. If your loved one has been neglected, abused, or harmed in a nursing home, they may be entitled to compensation. Reach out to us today to learn more.
File Your Claim
File Your Claim Request Today
$1.35 Million
Settlement for a 78-year-old man who developed a bedsore at an Illinois nursing home. He had no skin issues when he was moved to the home to rehabilitate following a stroke.
2019
$1 Million
Settlement for a California woman who eloped from a nursing home due to negligent staff and then fractured her femur due to a fall. She was 94 years old, suffering from dementia and known to be a fall risk.
2019
$1 Million
Settlement for a California man who was admitted to the ICU after he developed a Stage 4 bedsore due to the negligence of nursing home staff. The patient had already suffered from a misdiagnosis and faulty surgery before he arrived at the home.
2019
$950,000
Settlement for a nursing home patient in Georgia who was admitted to the ICU after developing sepsis from a bedsore as well as a colon infection. This had been caused by her nursing home's negligence. The case was settled with her estate.
2019
$1 Million
Settlement for a 72-year-old woman who was sexually assaulted by a male employee while living in a rehabilitation center.
2019
$1.4 Million
Settlement for a client with severe bedsores during her stay at a nursing home. Her family was deeply unhappy with her care and had her transferred.
2019
$1 Million
Settlement for a nursing home resident who fell out of his wheelchair and suffered a serious head injury that eventually led to his death.
2019
U.S. Nursing Home Neglect
The U.S. has thousands of long-term care facilities serving millions of residents. Neglect and injuries are a consistent and growing problem.
If you believe a loved one is being abused or neglected in a nursing home facility, report the mistreatment as soon as possible. Filing a claim helps protect your loved one and can prevent future abuse.
This is especially important as the COVID-19 pandemic spreads through nursing homes at a faster rate than it does through the general community. Ensure that your loved one is safe and protected from negligence, abuse and COVID-19.
No Fees Charged Until We Win Your Case
100% Confidential Review and Settlement Process
Meet our Attorneys In Person or Over the Phone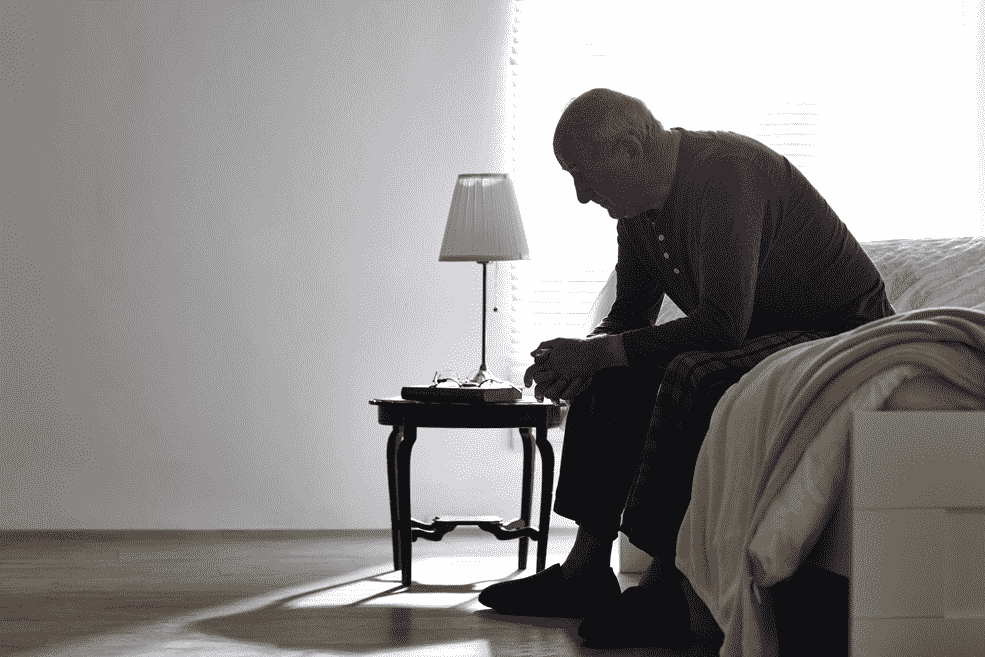 Negligence during the COVID-19 Pandemic
COVID-19 has been spreading quickly in nursing homes, where residents are at a disadvantage because of age, underlying health problems, and living in close quarters. Since homes are restricting visitation, residents often find themselves feeling lonely, which might also cause mental health issues. Inadequate staffing, improper training and lack of a proper COVID-19 contingency plan mean that nursing home residents face greater hardship than just the virus. This can lead to many problems such as bedsores, improper treatment/medication, faster decline in health and malnutrition.
Here are some common issues that harm elders in nursing homes:
Bedsores
If nursing home residents spend most of their time in a bed or chair, without being moved by a nursing home attendant, bedsores can develop on their hips, feet, joints, and back– wherever bones press against fragile skin. If left untreated, bedsores can cause infection, hospitalization, and even death.
Bone Fractures and Breaks
Falls are the most common cause of bone fractures in nursing home residents. It is the staff's responsibility to prevent residents from falling by constantly monitoring them, carefully moving them, and assisting with walking.
Emotional Abuse
Verbal and emotional abuse can be very painful for nursing home residents. Signs of emotional abuse include changes in personality, loss of interest in activities, withdrawal from or fear of staff or other residents, or worsened depression.
Falls
Falls can be caused by any number of things – from medications to malnutrition. Most falls can be prevented by nursing home staff. If your loved one suffered a fall, make sure it was not due to mistreatment, abuse, or neglect.
Malnutrition
Residents who don't get proper nutrition and hydration are at higher risk for bedsores, infections, and falls. Nursing homes must prevent malnutrition by carefully logging how much residents eat, offering a comfortable environment to eat in, and serving appetizing food.
Medication Errors
Medication errors are often due to the negligence of nursing home staff. Errors such as distributing the wrong medication or the wrong dosage to a resident can be potentially fatal, as medications may be essential for a resident's survival. One of the most dangerous and severe medication errors is overmedicating residents.
Sexual Abuse
Nursing home residents are particularly vulnerable to sexual abuse. Many with advanced dementia cannot tell their families what is happening, so loved ones must be hyper-aware of this threat. Signs of sexual abuse include sexually transmitted infections, unexplained cuts or bruising, bleeding in the genital area, and extreme fear of a staff member or other resident.
Death
Elderly people who are abused have a 300% higher risk of death than those who are not. Nursing home residents are common targets for abuse and neglect. If your loved one died suddenly or suspiciously, their nursing facility may be to blame.
Contact Us
Honest care • Clear advice • Smart approach
Hours
Monday: 8:00AM - 5:00PM
Tuesday: 8:00AM - 5:00PM
Wednesday: 8:00AM - 5:00PM
Thursday: 8:00AM - 5:00PM
Friday: 8:00AM - 5:00PM
*Hour and availability may vary by office location, please call ahead*
Hours
Monday: 8:30AM - 4:30PM
Tuesday: 8:30AM - 4:30PM
Wednesday: 8:30AM - 4:30PM
Thursday: 8:30AM - 4:30PM
Friday: 8:30AM - 12:00PM
*Hour and availability may vary by office location, please call ahead*
Southern Oregon
770 S. Front St
Ste. 200
Central Point, OR 97502
Phone: (541) 772-6969
Northern California
177 Bovet Road
Sixth Floor
San Mateo, CA 94402
Phone: (650) 514-5004
Portland
Oregon
111 SW 5th Street
Suite 3150
Portland, OR 97204
Klamath
Falls
1435 E Main St
Suite B
Klamath Falls, OR 97601
Grants
Pass
160 SE G St
Grants Pass, OR 97526
Central
Oregon
2900 NW Clearwater Dr
Suite 200
Bend, OR 97703
Roseburg
Oregon
815 SE Oak Ave
Roseburg, OR 97470
San Jose
California
690 Saratoga Ave,
Ste 100
San Jose, CA 95129
Redding
California
3310 Churn Creek Rd
Suite A
Redding, CA 96002
Southern
California
11601 Wilshire Blvd.
5th Floor
Los Angeles, CA 90025
Eastern
Idaho
1417 N 615 E
Shelley, ID 83274
Phone: 208-423-3682
Provo
Utah
180 N. University Avenue
Suite 270
Provo, UT 84601
*Walk-in visits are not accepted at all of our locations*

©2019 Idiart Law Group, LLC. All Rights Reserved.
Our promise to you is that we handle each case individually and with care. We take cases many lawyers pass up because we know that you cannot afford to fight the system alone. Give us a call, send us a text or stop in and we will help you know that you are more than a case but a person with a story. Let us tell your story.
Disclaimer: The information you obtain at this site is not, nor is it intended to be, legal advice. You should consult an attorney for advice regarding your individual situation. Any case results found on this website do not constitute a guarantee, warranty, or prediction regarding the outcome of your legal matter. Every case is circumstantial. Contacting us does not create an attorney-client relationship. Please do not send any confidential information to us until such time as an attorney-client relationship has been established.
Privacy Policy | Terms of Use