Personal Injury & Immigration Attorneys
We Fight When Others Won't
Honest Care • Clear Advice • Smart Approach
Dedicated to Serving the Injured

We Can Help
Our firm's primary focus is helping clients who have been injured. Among the legal services we provide in the personal injury field are the following:
Se Habla Español
Our immigration law practice offers professional representation at reasonable prices. Among the legal services we provide are the following:
Citizenship/Naturalization
Immigrant Visas
Tourist Visas
Green Card Renewals
DACA
& More
Our firm's primary focus is helping clients who have been injured. Among the legal services we provide in the personal injury field are the following:
Our Firm
Over 50 years of combined legal experience
Personal Injury Attorneys
Dedicated to Helping the Injuried


Auto Accidents
Our car accident attorneys will help you when you have been injured in an auto accident due to the negligence of someone else. Don't settle with the insurance company without a free consultation from one of our car accident lawyers.


Slip & Fall
Our premises liability attorneys are experienced in helping those who have been injured due to the negligence of a property owner. If you have fallen or been injured due to the negligence of a property owner, we can help you get the compensation you deserve. Our legal team is equipped to help you.


We help those who have gone through the physical and emotional trauma of a dog bite. We hold the owners responsible and make sure you get the care and compensation you need. Find out if you are entitled to compensation for your dog bite today.


Wrongful Death
We help families that are going through the loss of a loved one. We understand that during this difficult time of your life it can be difficult to navigate the emotional and legal complexities of the loss of a loved one.
Commonly Asked Questions
Providing helpful, useful & relevant Legal information
Hidden
How much does it cost?
We only work on a contingency fee, meaning that if we do not win, we do not get paid. Our contingency fee is in line with other top-quality lawyers who handle serious personal injury matters. There are no up-front costs or fees with us, allowing you to focus on your recovery while we work to get you the fair legal treatment you deserve.
How much is my case worth?
This is the number one question we get from prospective clients. And our standard answer is that it depends. A good rule of thumb is that the more injured you are the more your settlement should be. But there are so many factors that play into a case's value, ie. permanency of the injury, how the injuries affect your employment future, cost of provable future medical expenses, etc. Ultimately a case is worth what a jury would award you if your case continues all the way to trial. Since most cases settle before trial both your lawyer and insurance adjuster handling your case will try to figure out what a jury might do with your set of facts and settle it within that range. We know that it is frustrating that you cannot tell what a case is worth from the outset, but focus on healing and getting better quickly. Hire your choice in lawyer and have confidence in him/her to do what you hired them to do.
What is a Free Consultation?
We offer a free consultation for personal injury cases. We do not charge you anything unless you get compensation. A free consultation lets you get a chance to get to know us and see how we will handle your case and ensures that we can help you with your case. If everything goes well from there we then can start a formal relationship representing you and working to help you fight the system.
Hidden
Do I have to go to court?
Absolutely not. In fact, most clients want to avoid going to court. We do our very best to come to a fair settlement before filing a lawsuit. However, if you are not being treated fairly we will discuss the option of filing a lawsuit.
Do I need a Lawyer?
Not every personal injury case requires a lawyer. However, if you attempt to negotiate directly with an insurance company you will lack the negotiation leverage required to force a fair settlement. Furthermore, attempting to resolve a case on your own prior to hiring an attorney could have a negative impact on your case if you decide to hire an attorney later. We provide a free, no-risk consultation where the pros and cons of hiring a lawyer in your specific case can be discussed.
Why choose Idiart Law Group?
Idiart Law Group has been helping the injured for over 20 years. With an experienced team dedicated to providing honest care, clear advice, and a smart approach to getting you the legal help you deserve. With over 200 online reviews see why thousands of people trust us each year to get fair legal help.
Customer Reviews
Trusted Personal Injury Attorneys

"Big shout out goes to the Idiart Law Group. This was a new experience for me with my accident, and they helped me out every step of the way. Great communication including quick responses to my questions, very friendly and total professionals. This was a stressful event for me and my family, and they had everything well organized and ran very smoothly. Thank you for all your hard work and exceeding my expectations. Highly recommended."
– Corey S.

"I highly recommended Idiart Law Group! I had my case with another law firm for over 2 years. I pulled my file and called Idiart Law Group. Damian had my case settled within 7 months. He always communicated with me regarding my case and what was going on with it. Thanks again, Damian! I appreciate you and your staff."
– Tamra E.

"They were extremely competent, caring, and effective, very human and real and at the same time very professional. That's a combination you don't always (or even often) find in professional offices dealing with legal or administrative issues."
– Elaine C.

"By far the best experience I've ever had with an attorney. I was very pleased with my experience and highly recommend Idiart. I went to another LARGE NAME attorney in Medford and was told that the maximum settlement I would see was around $4000. After no communication and a very bad experience I was fed up! I contacted Idiart and within three months I received a settlement check for $76,000. I don't know if this other LARGE NAME attorney was in cahoots with the insurance companies or not, but I felt very comfortable and was impressed with how quickly and professional Idiart handled my case."
– Virgil K.

"They are the best.
In June 2017 my husband was in a near fatal accident and I called Mr. Damian Idiart to help us. Damian researched the accident, the individual cited for causing the accident and kept us informed every step of the way through settlement. I couldn't have asked for a better attorney to represent my husband in the personal injury and accident."
– Cate B.

"I was the victim of an incident where a pickup truck that wasn't signaling, crashed into me on my bike in Ashland and dislocated my elbow. I was almost certain I wasn't going to be able to collect any insurance money since the police in fact ticketed me for not having a light on my bike. Great lawyers, client communication and I'd highly recommend this firm to anyone in a similar personal injury situation. It cost me nothing to start and I'm now able to pay off all my debts since being injured. Couldn't be happier, these guys are lifesavers. Thank you!"
– Lillian C.

"If you're looking for an attorney who's going to get the job done you're definitely in the right place, when you feel like you're not really sure if you have a case, you reach the right place. Ben is an incredible attorney, he's a very professional, compassionate, kind, friendly, and always communicated what was going on, he got the job done even through a pandemic and I can't say thank you enough. Five stars all the way if I could give them 10 stars I would"
– Mariya C.

"Was involved in an accident and luckily I called Idiart Law. Ben kept me informed at all points of the process and was able to almost double the initial offer from the insurance company. Would highly recommend them for all your personal injury needs!"
– Kevin F.
Contact Us
Honest care • Clear advice • Smart approach
Madera County, California (CA) - On June 2, 2022, a California Highway Patrol (CHP) officer was injured in a car accident in Madera County.
The incident occurred at 6:30 between Highway 41 and Road 415 in Coarsegold. According to CHP investigations, the officer was responding to a non-emergency call for service.
Another car drove out of the driveway as he was driving southbound. After the crash, the officer was stuck because he missed stopping in time. According to officials, the cop was transported to the hospital with non-life-threatening injuries. The people in the second vehicle were not hurt.
Authorities believe drugs and alcohol played no role in the incident, but are still investigating if speed was a factor.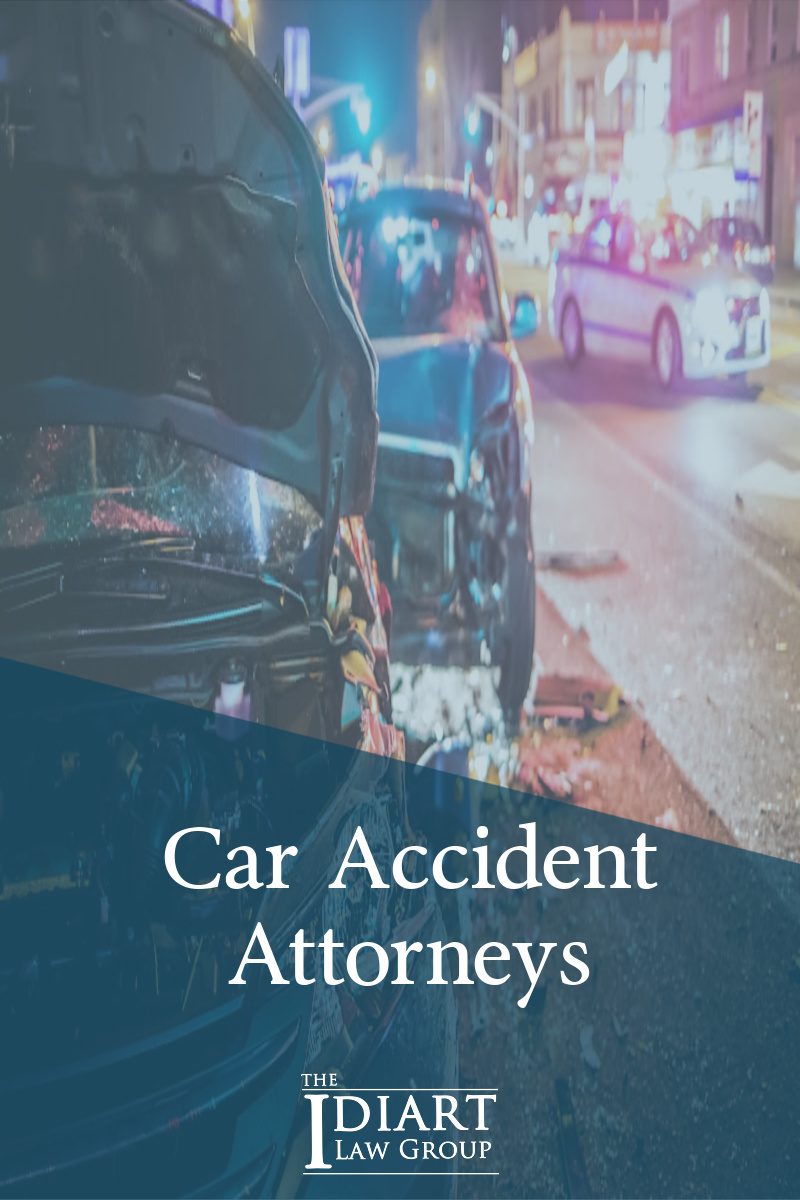 Hours
Monday: 8:00AM - 5:00PM
Tuesday: 8:00AM - 5:00PM
Wednesday: 8:00AM - 5:00PM
Thursday: 8:00AM - 5:00PM
Friday: 8:00AM - 5:00PM
*Hour and availability may vary by office location, please call ahead*
Hours
Monday: 8:30AM - 4:30PM
Tuesday: 8:30AM - 4:30PM
Wednesday: 8:30AM - 4:30PM
Thursday: 8:30AM - 4:30PM
Friday: 8:30AM - 12:00PM
*Hour and availability may vary by office location, please call ahead*
Southern Oregon
770 S. Front St
Ste. 200
Central Point, OR 97502
Phone: (541) 772-6969
Northern California
630 North San Mateo Dr
Suite 33
San Mateo, CA 94401
Phone: (650) 514-5004
Portland
Oregon
111 SW 5th Street
Suite 3150
Portland, OR 97204
Klamath
Falls
1435 E Main St
Suite B
Klamath Falls, OR 97601
Grants
Pass
160 SE G St
Grants Pass, OR 97526
Central
Oregon
2900 NW Clearwater Dr
Suite 200
Bend, OR 97703
Roseburg
Oregon
815 SE Oak Ave
Roseburg, OR 97470
San Jose
California
690 Saratoga Ave,
Ste 100
San Jose, CA 95129
Redding
California
3310 Churn Creek Rd
Suite A
Redding, CA 96002
Southern
California
11601 Wilshire Blvd.
5th Floor
Los Angeles, CA 90025
Eastern
Idaho
1417 N 615 E
Shelley, ID 83274
Phone: 208-423-3682
Provo
Utah
180 N. University Avenue
Suite 270
Provo, UT 84601
*Walk-in visits are not accepted at all of our locations* Mailing Address:
PO Box 3700
Central Point, OR 97502
Fax: (541) 245-0486
We promise to handle each case individually and with care. We take cases many lawyers pass up because we know that you cannot afford to fight the system alone. Give us a call, send us a text, or stop in to discover that for us you are more than a case. Let us tell your story.
Disclaimer: The information you obtain at this site is not, nor is it intended to be, legal advice. You should consult an attorney for advice regarding your individual situation. Any case results found on this website do not constitute a guarantee, warranty, or prediction regarding the outcome of your legal matter. Every case is circumstantial. Contacting us does not create an attorney-client relationship. Please do not send any confidential information to us until such time as an attorney-client relationship has been established.
Privacy Policy | Terms of Use
©2022 Idiart Law Group. All Rights Reserved.