Oregon Truck Accident Attorneys
We Fight When Others Won't
Honest Care • Clear Advice • Smart Approach
We Can Help • Tell Us How
Truck Accident Help
With over 50 years of combined legal experience, Idiart Law Group has helped over 10,000 people who have suffered injuries because of someone else's negligence. We can help both you and your loved ones who have been injured in a truck accident on Oregon roads. You do not have to fight the system alone.
With free consultations, you can talk with us at no obligation. We work on a contingency basis, allowing you to hire us with no financial obligation. 
Our Firm
Accomplished Oregon Truck Accident Lawyers
Accomplished Truck Accident Lawyers
With a proven track record, the Oregon truck accident attorneys at Idiart Law Group are dedicated to serving those injured in a truck accident through the fault of another party.
We can help if you have been in a:
Multi-Vehicle
Small Fender Bender
T-Bone
Head-On
Passenger
Pedestrian
Freeway Accident
Drunk Driver
Distracted Driver
Rollover
& More
We Can Help
Get the compensation you deserve
Personal Injury Lawyer for Oregon Truck Accidents
When you have been involved in a semi-truck accident, court proceedings are often the last thing on your mind. From injuries to financial loss, your world has been turned entirely upside down. However, you may be able to receive compensation for personal damages sustained in a semi-truck wreck. That is why our team at Idiart Law Group is dedicated to fighting for your interests. If you have been injured, we are here to help you secure the financial benefits you may be entitled to while you recover.
We understand what you are going through following your semi-truck accident.  It is our team's priority to obtain the financial compensation you deserve, so you can move past this accident. Our truck accident attorneys are here for you.
Potential Causes of Trucking-Related Wrecks: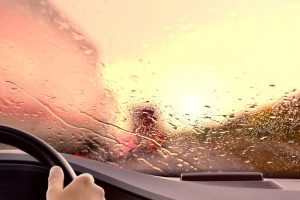 A surprising number of factors come into play when determining the cause of trucking accidents. Determining who or what is responsible for the wreck is one of the most important aspects of your case, as it determines financial obligations. Common causes of trucking-related wrecks include:
Abuse of Drugs and Alcohol

Distracted or Fatigued Drivers

Inadequate Maintenance History

Manufacturing Defects

Violation of Safety Regulations

Violation of Service Hour Limitations

Violation of Traffic Laws
 Aside from the immediate aftermath of your truck accident, there may also be lasting consequences from missing work to going through rehabilitation. You will also likely find that talking to insurance companies (who most often want to cheat you out of the compensation you deserve) is getting you nowhere. Often times, multiple parties are at fault. Because both California and Oregon are comparative negligence states, damages can be proportionally awarded. As a result, even if you are partially at fault you may still be entitled to compensation.
You Can Recover a Variety of Damages and Losses:
Following your truck wreck, your focus should be entirely on your wellbeing. Perhaps you are being rushed to the hospital for life-threatening injuries or facing the financial consequences of totaling your only method of getting to work. Despite the stress you are under, the truck driver's employer might already be building its case to claim no fault. Even though you do not deserve to pay for someone else's mistake, the parties at fault are usually set on avoiding financial compensation. Without the right legal help, this sad reality could leave you in dire financial circumstances.
Aside from the immediate aftermath of your truck accident, there may also be lasting consequences. From missing work to going through rehabilitation, you will likely find that talking to insurance companies (who most often want to cheat you out of the compensation you deserve) is getting you nowhere. Hiring a truck wreck attorney allows you to focus on getting better, all while knowing you are not facing financial ruin. The Idiart Injury Lawyers recognize what truly matters to you, as well as the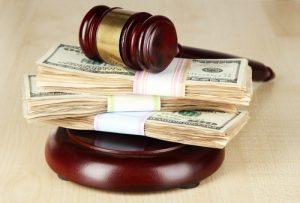 struggles you are facing. That is why we can potentially secure compensation for:
Medical Expenses

Physical Therapy

Property Damage and Loss

Lost Wages

Pain and Suffering

Wrongful Death
Specified Damages
The specific damages you are eligible to receive compensation for depend entirely on the circumstances of your specific case. However, most individuals qualify for multiple types of compensation due to the complex nature of truck wrecks. A variety of factors helps determine both fault and the extent of the damage. Our team has handled countless cases involving trucking related accidents, and we have the experience necessary to secure every penny you deserve. In order to obtain financial compensation, we must demonstrate that you are the victim of the accident, as well as that the other party was at fault. We rely on the following pieces of evidence to do this: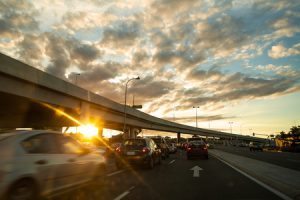 Accident Reconstruction Experts

Insurance Company Reports

Medical Bills and Statements

Photos of the Scene of the Accident

Police Reports

Video Evidence

Witness Testimony
Even if you believe that the truck accident was entirely your fault, it is in your best interest to discuss the specifics of your case with one of our attorneys. Any evidence that points to fault on the part of the truck driver or the trucking company could result in financial compensation for your wreck. You need to work with our team and rely on our attention to detail.
Filing for a Truck Accident Personal Injury Claim:
Most states have a two-year statute of limitations for personal injury claims. In other words, there is a two-year window following the date of your truck accident to pursue legal action. While the process may exceed this time frame, it must begin before the end of the statute of limitations.
In the event of a wrongful death related to the truck wreck, the statute of limitations varies. In the state of California, an individual has two years following the final accident-related injury to file a claim—even if the individual died months following the crash. In the state of Oregon, however, that time frame is three years following said date.
I was injured in an accident involving a large or commercial truck. Do I need an attorney?
These types of accidents are extremely complex as the truck driver may not be the sole party at fault. The company the driver works for, as well as the company that owns the truck, can be liable for the damages you have faced. An attorney can help you determine who exactly is liable for the accident, decide what the best settlement may be, and bring the case to trial if deemed necessary.
Please remember to avoid speaking with insurance agents directly and to have all conversations go through our law office. Anything you say may be used against you in court to lower your financial compensation, regardless of its context. Your attorney can help determine if settling out of court is a viable option.
Can I still file a personal injury lawsuit if I was partially at fault?
Yes, you can file a lawsuit despite being partially at fault. The state of California and the state of Oregon are both comparative negligence states. This means a court can decide to what degree each party is at fault and award damages based on that determination. As long as you are deemed to be less than fifty percent at fault, you are eligible for financial compensation.
Contact Our Oregon Truck Wreck Injury Attorneys Today: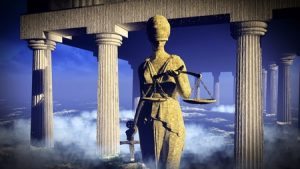 If you have been injured in a California or Oregon trucking accident, there is not another minute to waste. Reach out today, and schedule a free consultation with the Idiart Law Group. We will help you learn more about your rights as a victim of a truck wreck and your potential legal options. This risk-free consultation could open the doors to shedding your worry regarding medical care and expenses. We strive to make this process as simple and stress-free as possible because you have already gone through enough.
The Idiart Injury Lawyers team has also committed to only charging a fee in the event that we secure compensation on your behalf. You will not have to worry about legal fees because we simply take a portion of your compensation. If you or a loved one has been injured in an accident related to commercial trucking, please contact us as soon as possible. The sooner you act, the better. There are specific time frames for filing a personal injury claim, and you do not want to miss your opportunity to do so.
Client Reviews
Top Rated Oregon Truck Accident Lawyers

"I was in a fender bender that caused some damage to my car- nothing too serious, but I suffered whiplash injuries. Idiart Law Group was able to get me a very fair settlement. They were great at regularly communicating with me and keeping me up to date with the case. I hope I don't get into another accident, but if I do I know who I will call." – Michael K.

"I was in need of Lawyer and I called several law firms around the country but none were willing to help unless I payed upfront. After countless google searches I came upon Idiart Law Group. Over the next few weeks I was in constant contact with Idiart Law Group. I really appreciated their level of communication and I felt protected with a great deal of assurance everything would work out. They settled my case and I was thrilled with the outcome. I would recommend Idiart Law Group to anyone who wants the highest level of professionalism and protection from an Attorney." – David C.

"Very informative and nice with a great since of humor – i would imagine in his line of business humor would be the necessary key of sanity – lol – they did a great job for my husband, who was hit by a car while riding his bike on 4th of July! I thank them and wish them and their families many blessings!" – Kris K.

"I can not say enough wonderful things. From the first call I made until the case was closed I was kept well informed treated with respect and had any issue or questions delt with immediately. I would definitely recommend !" – Michelle A.

"First time using a lawyer. Always answered my calls/texts/emails. Got me the limit of insurance available. Would definitely use again. Love their energy and willingness to take my case. Called two other lawyers first who both said no to my case because "they were too busy and my case wasn't big enough" LOL. This firm got me $100K, I guess the other ones don't like money…or maybe just don't like to work. TY Idiart Law." – Gerald G.

"The simple fact is that this law firm earned the respect that I now have for it. So with all this said, don't look anywhere else. Experience all this for yourself by talking with them. My case has been over for several months and life (fortunately) has moved on. I miss there protection, I miss there guidance, I miss them. So please realize these words, hire them, so you to can experience the feeling of these words. You won't be sorry. One last thing, to Damian and jared. For the rest of my days I will never forget what you did for me – thank you ever so much and may God bless you and those who work there." – James K.

"I was in a car accident, not my fault. I fought for a fair settlement with the other insurance company for 2 years. At that point I ask Idiart lawyers to step in and help me. A year later, We settled of of court. I got a very fair settlement. Would recommend them to anyone." – Leanna C.

"Idiart Law Group was like a lighthouse in a storm a beacon of light after my accident and injury. It was very traumatic injury and as I was trying to recover all I got were bills and demands from providers and ins.companies and much stress. Being at no fault I expected things to go smoother and things would work out but quickly found out I was wrong and needed help so I could concentrate on recovery. I am so happy I chose them to represent me so I couldn't be taken advantage of. The stressful phone calls stopped and they took over the details. Not only did they take good care of me but they are good people and I wish them well." – Sean S.

"This is the most honest law firm I've dealt with. I called them very close to limitations, as I thought an attorney wasn't needed. Boy, was I wrong. Damian agreed to take the case and as skeptical as I was about attorneys, I'm so glad he agreed to take the case, because he believed my injuries, where the defense didn't… I had multiple back surgeries, as well as car accidents. The case has been handled in an expeditious manner. Most of all, (which I almost can't believe) the case has been fair! Need a Personal injury attorney, call Idiart Law Group, you'll be glad you did! I will call them without thinking twice!" – Clair H.

"I went with a lawyer for my car accident and these lawyers helped me a ton. The insurance company of the drunk driver that hit me and injured me made a small offer which I refused to accept. Finally after calling this law firm and after a few months of fighting with the insurance company, they got me the maximum settlement from the insurance company. It ended up being more than 10 times the offer the car insurance gave me on my own. I would recommend the Idiarts to anyone I know. " – Salustiana A.

"I was in my first accident and I felt very lost. I am so thankful that I was guided through the insurance maze by my attorneys. I always felt listened to. And I am convinced that my settlement was far larger because of their help. Thank you Idiart Law Group." – John B.
Contact Us
Honest care • Clear advice • Smart approach
Hours
Monday: 8:00AM - 5:00PM
Tuesday: 8:00AM - 5:00PM
Wednesday: 8:00AM - 5:00PM
Thursday: 8:00AM - 5:00PM
Friday: 8:00AM - 5:00PM
*Hour and availability may vary by office location, please call ahead*
Hours
Monday: 8:30AM - 4:30PM
Tuesday: 8:30AM - 4:30PM
Wednesday: 8:30AM - 4:30PM
Thursday: 8:30AM - 4:30PM
Friday: 8:30AM - 12:00PM
*Hour and availability may vary by office location, please call ahead*
Southern Oregon
770 S. Front St
Ste. 200
Central Point, OR 97502
Phone: (541) 772-6969
Northern California
177 Bovet Road
Sixth Floor
San Mateo, CA 94402
Phone: (650) 514-5004
Portland
Oregon
111 SW 5th Street
Suite 3150
Portland, OR 97204
Klamath
Falls
1435 E Main St
Suite B
Klamath Falls, OR 97601
Grants
Pass
160 SE G St
Grants Pass, OR 97526
Central
Oregon
2900 NW Clearwater Dr
Suite 200
Bend, OR 97703
Roseburg
Oregon
815 SE Oak Ave
Roseburg, OR 97470
San Jose
California
690 Saratoga Ave,
Ste 100
San Jose, CA 95129
Redding
California
3310 Churn Creek Rd
Suite A
Redding, CA 96002
Southern
California
11601 Wilshire Blvd.
5th Floor
Los Angeles, CA 90025
Eastern
Idaho
1417 N 615 E
Shelley, ID 83274
Phone: 208-423-3682
Provo
Utah
180 N. University Avenue
Suite 270
Provo, UT 84601
*Walk-in visits are not accepted at all of our locations* Mailing Address:
PO Box 3700
Central Point, OR 97502
Fax: (541) 245-0486
Social Security Disability
We promise to handle each case individually and with care. We take cases many lawyers pass up because we know that you cannot afford to fight the system alone. Give us a call, send us a text, or stop in to discover that for us you are more than a case. Let us tell your story.
Disclaimer: The information you obtain at this site is not, nor is it intended to be, legal advice. You should consult an attorney for advice regarding your individual situation. Any case results found on this website do not constitute a guarantee, warranty, or prediction regarding the outcome of your legal matter. Every case is circumstantial. Contacting us does not create an attorney-client relationship. Please do not send any confidential information to us until such time as an attorney-client relationship has been established.
Privacy Policy | Terms of Use
©2023 Idiart Law Group. All Rights Reserved.